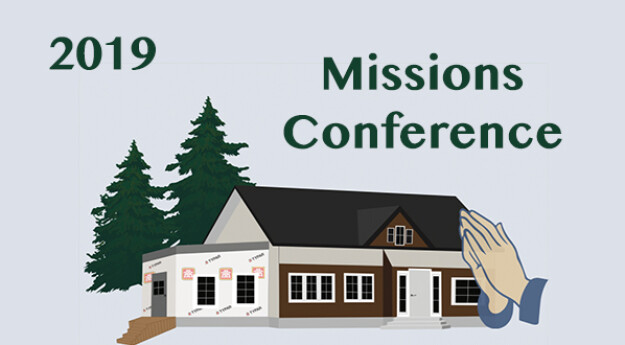 Missions Conference
Saturday, October 19, 2019 - Sunday, October 20, 2019
The date of our Global Christianity Weekend this year is Oct 19 & 20.
This year the project is for the exterior renovation of the Daystar Native Outreach House in the small village of Manitoulin Island, Ontario.
Our project target is $10,000.
The International Food Festival will start at 4 pm on Saturday and will be followed by the first of our mission services at 6:30 pm.
Saturday, October 19
4:00—6:20PM
— International Food Festival
6:30 pm EVENING SERVICE
Project presenters: Shirley Hamilton – Cheryl Lynn Peltier
Message: Keynote Speaker, Rev. James S. Eagle (Intercede Interna- tional)
Part 1 – Informing, Interacting & Interceding for indigenous Missions
Sunday, October 20 - 9:00 am
MISSIONARY TABLE DISPLAYS - UPSTAIRS AND DOWNSTAIRS Refreshments from 10:45 to 11:00 am
Sunday, 9:30 am and 11:05 am
MORNING SERVICES
Project presenters: Shirley Hamilton – Cheryl Lynn Peltier
Message: Keynote Speaker, Rev. James S. Eagle (Intercede Interna- tional)
Part 2 - Intercession: The manner of mission
Sunday, 6:30 pm EVENING SERVICE
Project presenters: Shirley Hamilton – Cheryl Lynn Peltier
Message: Keynote Speaker, Rev. James S. Eagle (Intercede Interna- tional)
Part 3 - Serving Indigenous Missions Abroad, Reaching the Nations at Home