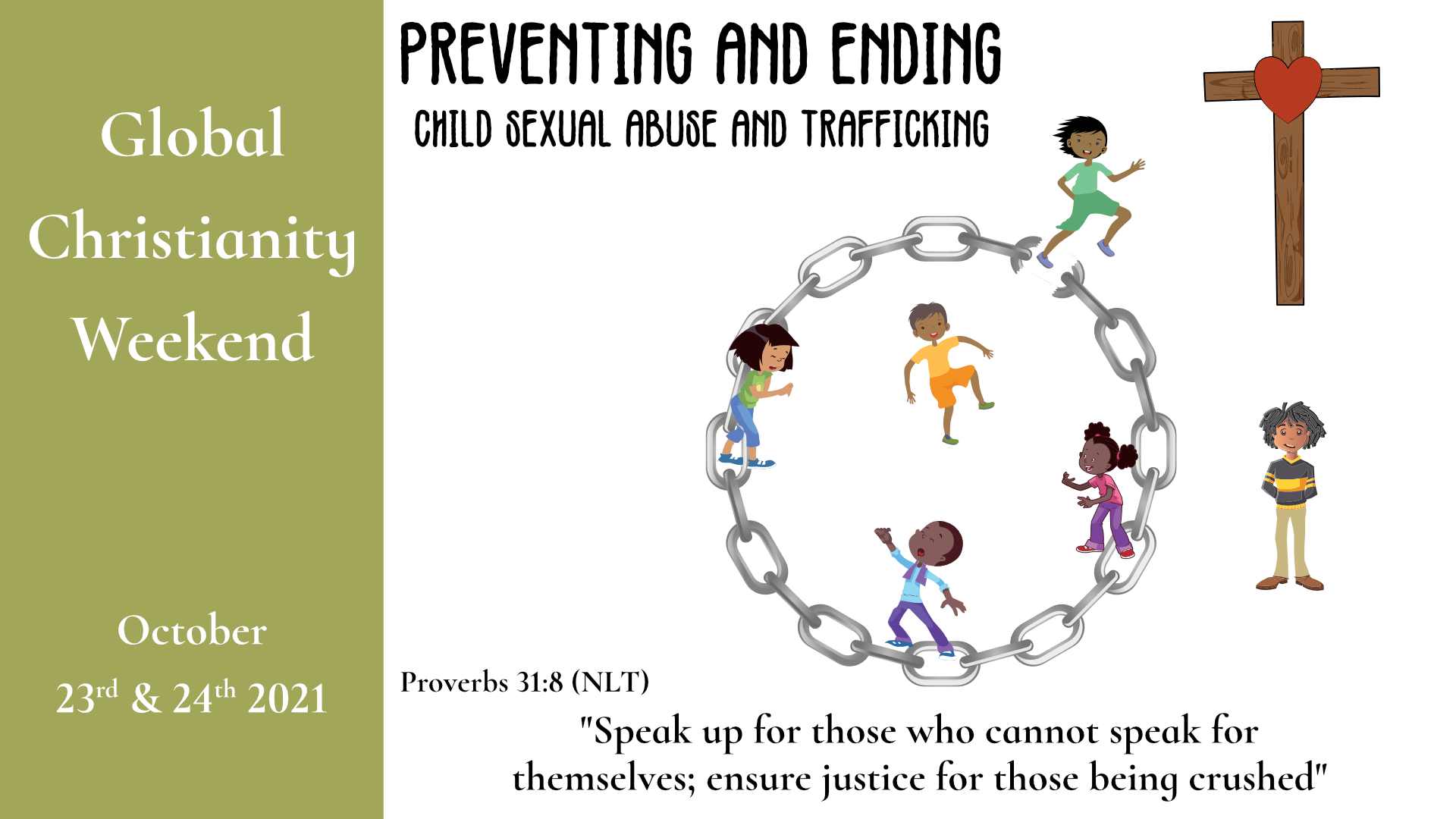 ---
GOAL: 10,000$
Presenter: Dr. Bibiana MacLeod, of Medical Ambassadors International
Every year the Church has been supporting different types of projects. This year is no different and we are tackling a major issue going on around the world with our Global Christianity Weekend. The project consists of creating the material necessary for training the people (i.e., kids, teachers, parents, etc…) to fight against child trafficking in the Dominican Republic, Haiti and Latin America.
The budget for the entire project is $98,540, but we are funding 2 portions of it.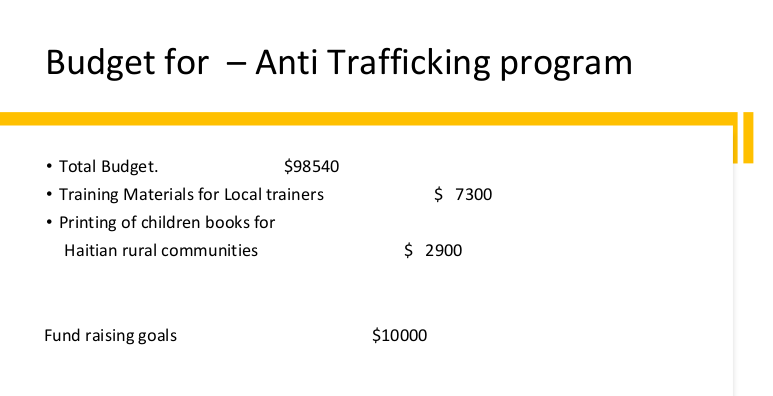 Amount raised during the weekend: $2,375...
Amount received by Nov. 7th ... about $5,000.
As of Nov. 10th ... $6,335
As of Nov. 16th ... $7,115
As of Nov. 21st ... $8,065
As of Nov. 28th ... $8,905
... the collection continues by e-transfer or by mail or bring your donation to the church and put it in the offering box. All donations should be marked GCW or Global Christianity Mission Project.
If you missed the project presentations, you can still view them on YouTube. Links are located on our church blog.