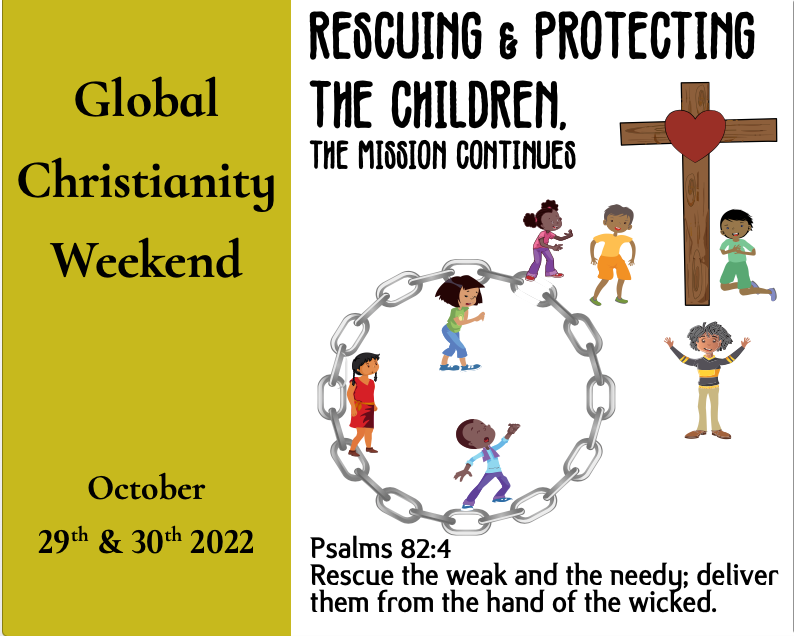 Project Goal $10,000 - Goal reached and surpassed! Thank you!
Any additional monies raised will go to the printing of even more books.
We continue to partner with Medical Ambassador International to fight human trafficking and the sexual abuse of children.
Information is the key to prevention and teaching material is the priority for the project.
Praise God! Thanks to the money collected last year the children's book in Haitian Creole was printed and sent to Haiti. We were also able to pay for the design and the printing of books translated into Slovak.
This year's project:
Translations and adaptations of the book Granny Knows Best still needed:
Haitian Creole third story: Lena's secret. As soon as funds become available this will be the first project. Adapt, translate and illustrate with Haitian context and people.
Adapt, translate and illustrate for Mbya Guarani in Northern Argentina. Print enough copies for one village, depending on funding and interest.
Adapt, translate and illustrate the three stories to Aba Guarani for Southeast Bolivia (Isoso).
A Wayúu version for aboriginal people in Colombia.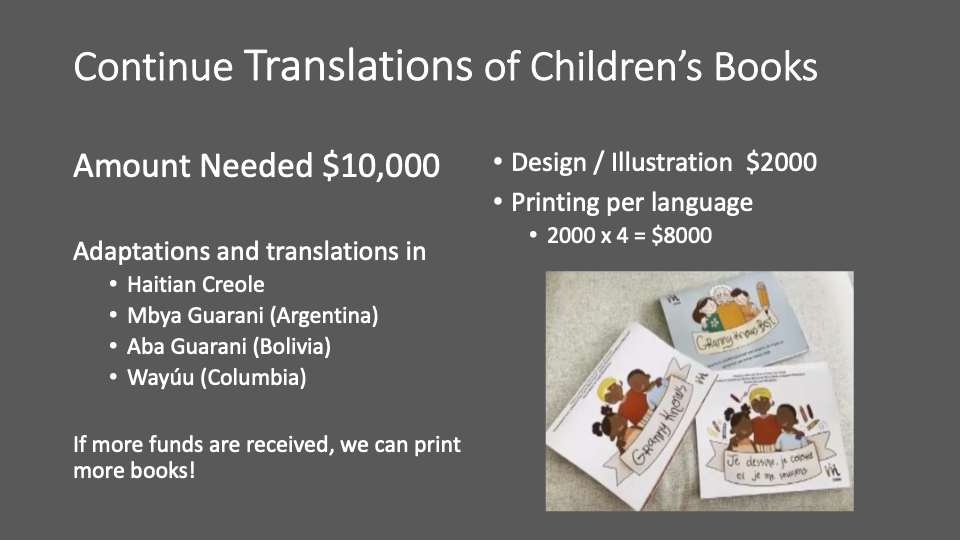 Money raised thus far:
Nov. 6th - $6,000
Nov. 13th - over $10,000!
Nov. 20 - ?
We thank all who have contributed.