Global Christianity Weekend 2017
October 21 & 22
This year we have a target of $10,000 to be split between two projects.
Update: We are happy to report that we have raised $11,098.05.
-----
The two projects are listed below.
Haiti: Construction of a professional and Bible School.
Dr. Bill Fietje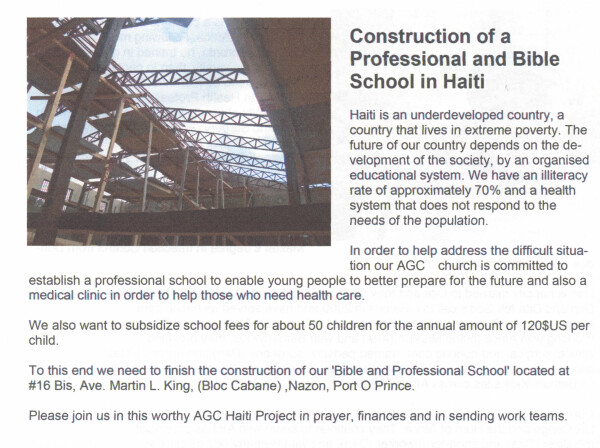 Kenya: The Bethany Kids Project - Mobile Clinic.
Dr. Dan Poenaru