Peoples Church of Montreal was founded in 1938. A group of dedicated Christians, from a variety of denominations, whose core beliefs were centered on the authority of the Scriptures, had been meeting regularly for a few years under the guidance of the Scripture Testimony League.
Their meetings were held in the former First Baptist Church, located on the corner of Sherbrooke and Union Street, the present location of Peoples Church. On March 24, 1938 following a successful two week Evangelistic Campaign conducted by the Rev. John Linton, a number of area businessmen met with Rev. Linton, expressing the desire that he come to Montreal to start a new church. On June 6th a telegram was received with the following message: "Have mailed letter today accepting call. Regards, Linton." Rev. John Linton was the Pastor of Peoples from 1938-1940. Since that time there have been nine other senior pastors including the longest serving, the Rev. Francis G. Humphrey, PhD., whose tenure began in 1978 and continued until his retirement in 2013.
Significant events in the church's history include:
Joining The Associated Gospel Churches of Canada (AGC) on May 25, 1945.
Sunday afternoon broadcasting of a 30 minute Christian program known as The Peoples Gospel Hour on radio station CJAD in1945. Other programs were added from time to time with emphasis on children's interests and needs as well as pastoral sermons or devotionals. Though we are no longer on the radio, we now have made the Sunday Sermons available online.
A major fire on a Saturday evening in February of 1951 during which the sanctuary burned to the ground.
Official opening of the rebuilt church building in August of 1952.
Major renovation of the basement level to improve offices, kitchen, library, restroom and nursery areas plus addition of an elevator to provide handicap/wheelchair access to the upper and lower levels.
Going to two Sunday morning worship services in 2005 to reduce overcrowding.
Celebrating in 2008 the 70th Anniversary of our church's founding.
On any given Sunday at Peoples Church, about 500 people gather to worship the Lord from over 40 different nations. This diversity enriches our local ministry and keeps us more aware of the urgent need to take the gospel to the whole world. Our prayer for anyone who comes to our church is that they might personally experience the grace of the Lord Jesus Christ, the love of God, and the fellowship of the Holy Spirit (2 Corinthians 13:14).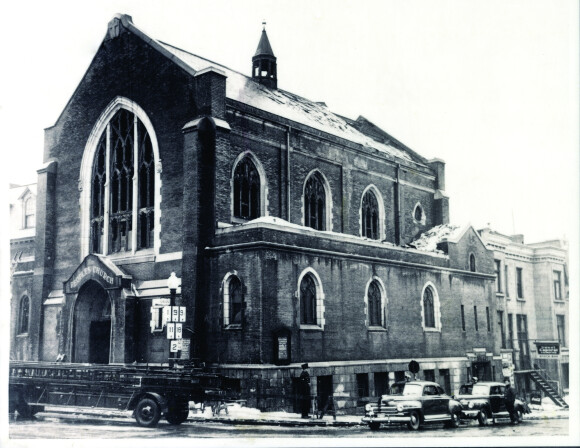 Peoples Church the day after the 1951 fire, caused by a short circuit in the pipe organ loft.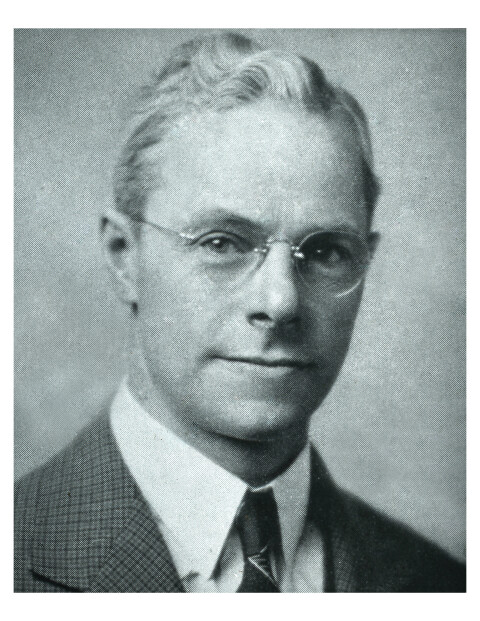 Founding pastor of Peoples Church, Reverend John Linton (1938-1940).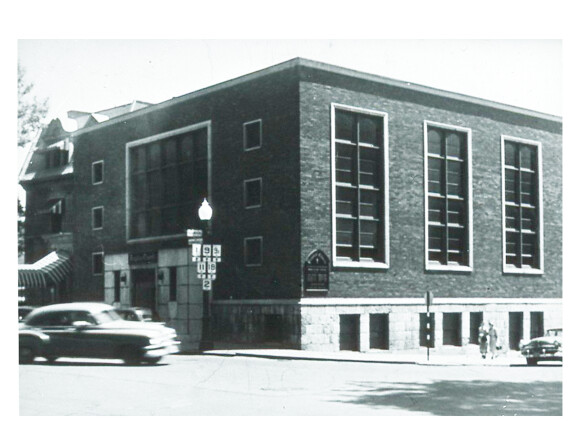 Peoples Church was rebuilt and reopened in 1952.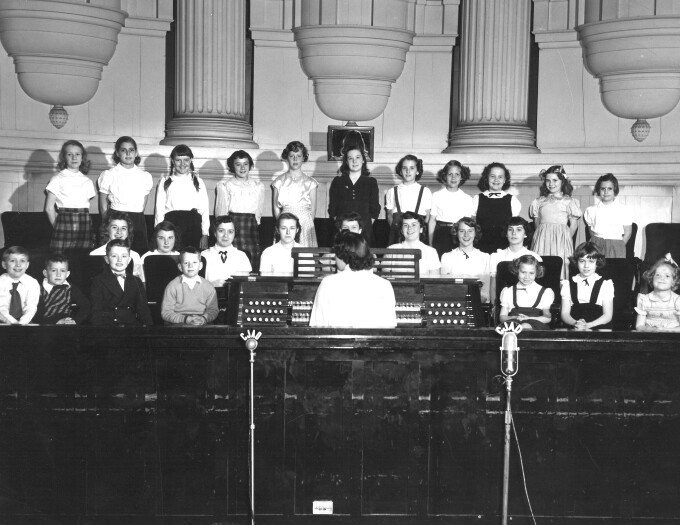 The Peoples Church Children's Choir (before 1951 fire) featured on CJAD.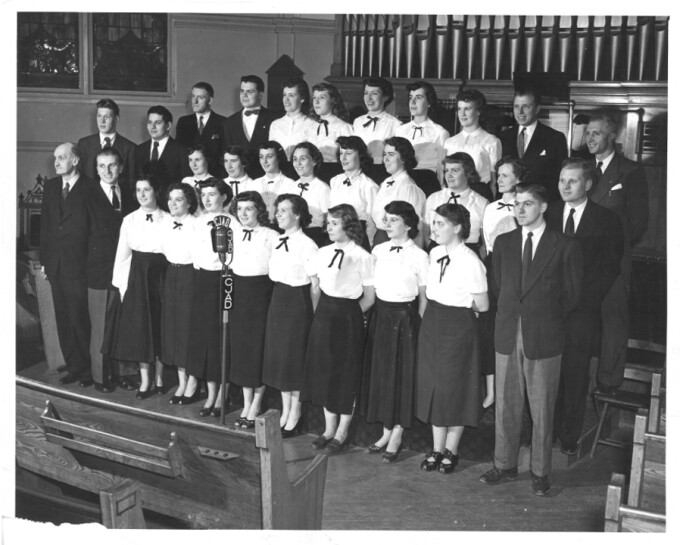 Peoples Church Choir also featured on CJAD (before 1951 fire).