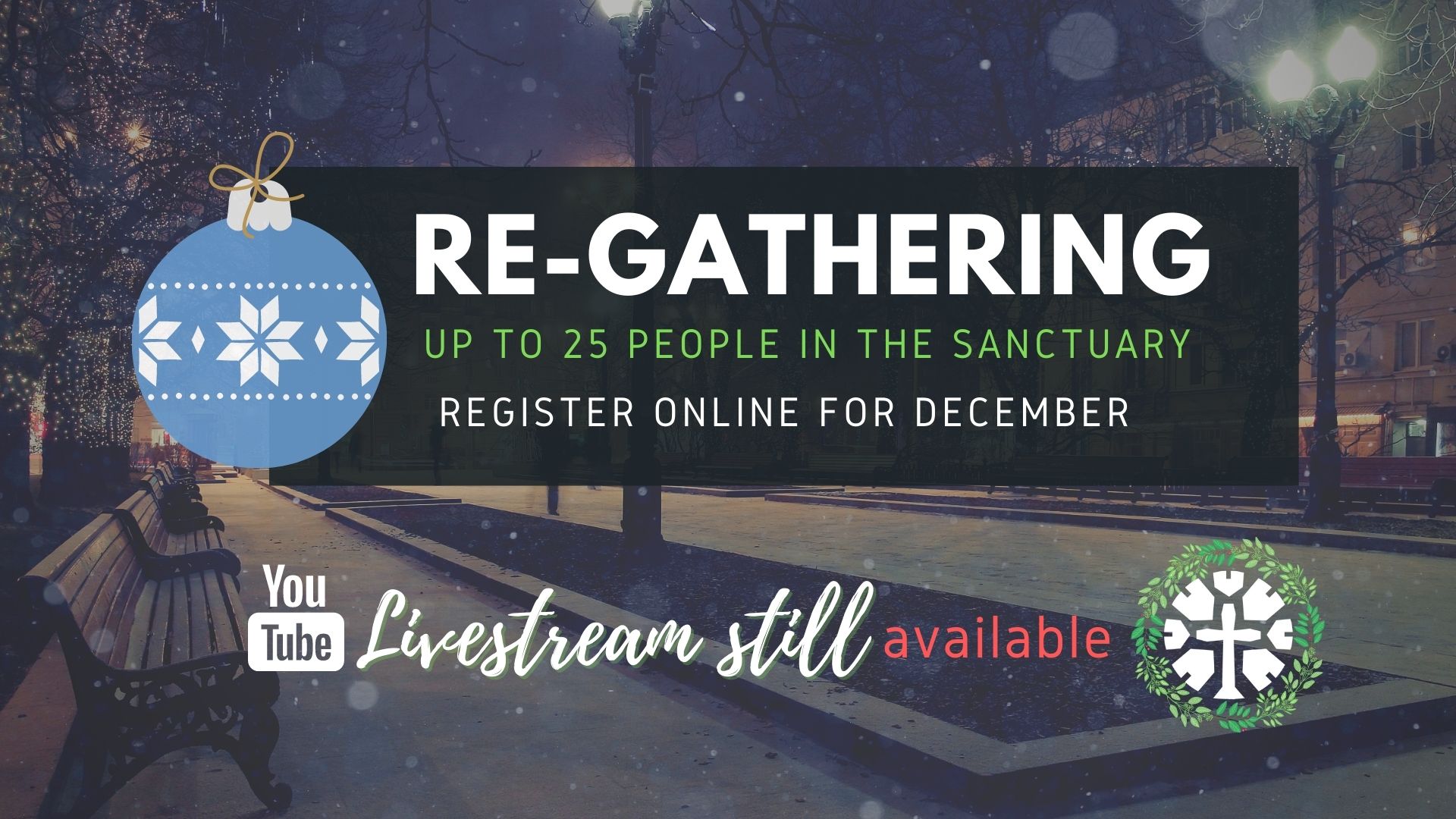 We resumed our in-person gatherings with a limit of 25 people during our Sunday morning Services in December.
However, because of the lockdown we did not open in January. Now we seem to be limited to only 10 people.

Livestreaming of the service will remain available as always.
Watch the service via our Livestream Page or YouTube page at the same time this Sunday, 11:05am EST.

---
ZOOM FELLOWSHIP ON SUNDAYS!

Let's fellowship together right after the Sunday Service! Join us around 12:30 PM (or right after the service ends) on Zoom as we host a time of fellowship and prayer. Our desire is that we stay connected and create a space online to see and encourage one another. The steps are simple!:
1) Create a zoom account. You can to that here https://zoom.us/
2) Then you will need to join the meeting. Watch this tutorial to learn how https://www.youtube.com/embed/vFhAEoCF7jg?rel=0&autoplay=1&cc_load_policy=1
3) Connect to the meeting using the info you find here:
https://us02web.zoom.us/j/84330796012?pwd=U2liQ2FaWXlzenVka1Z0Y2pxL0FYUT09
Meeting ID: 843 3079 6012
Passcode: together
We hope to see you there! If you have any questions please contact us at
We continue to look to the Lord for his guidance, patience and wisdom during this difficult time. Our prayer is that you remain hopeful in the Lord, for He will never leave us or forsake us. Thank you again for your support and prayers for our ministry at Peoples Church and for the advancement of the Gospel in our beautiful city.

God bless you and we pray to see you soon!