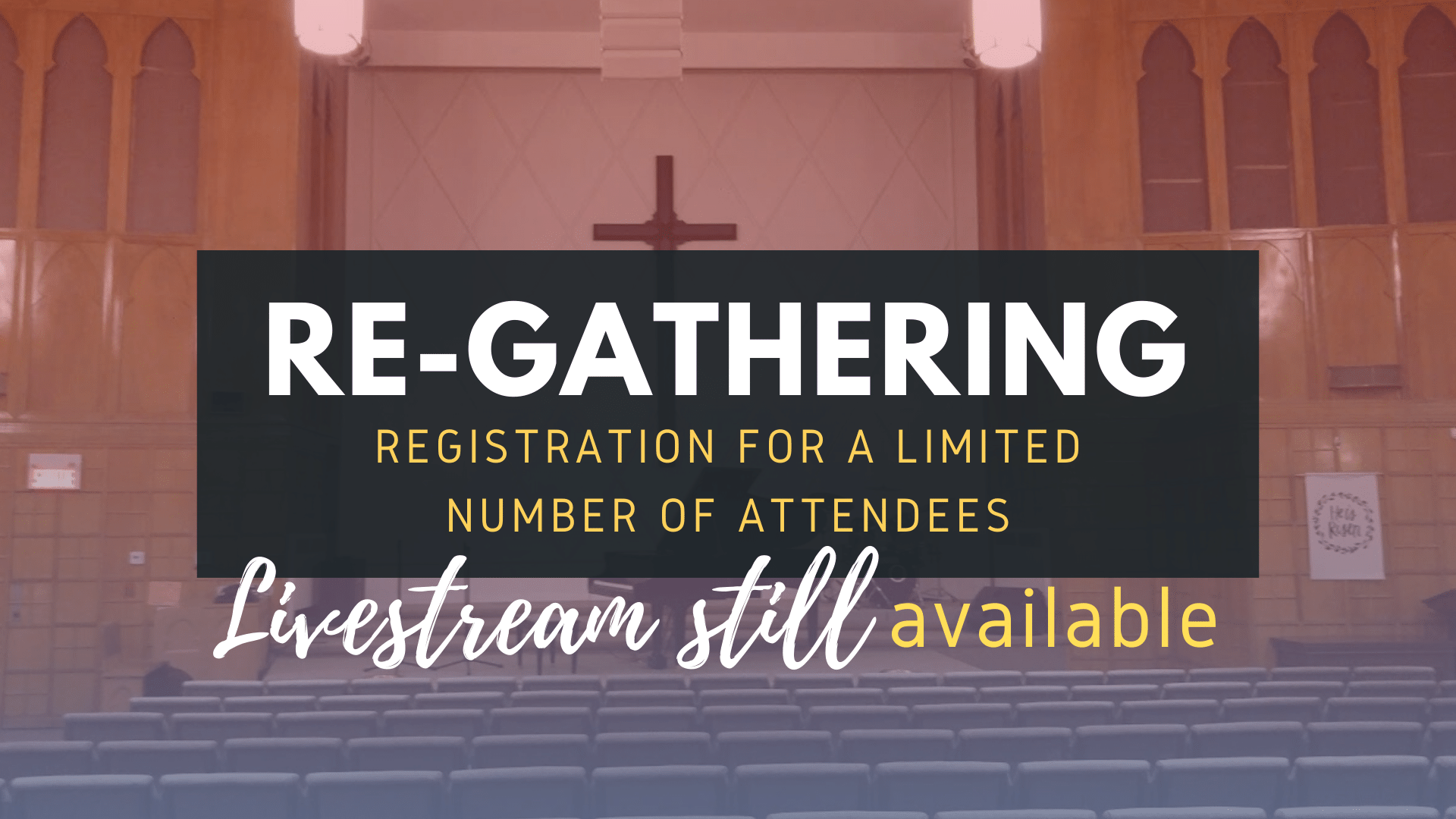 We resumed our in-person gatherings with a limited number of people during our Sunday morning Services.

To register for next Sunday Service, please visit our Registration Page.
https://pcm.churchcenter.com/registrations/events/794148
Per Quebec law, you will need to wear a mask except when you are seated quietly. If you will be singing, you should sit 2 meters from anyone not in your family's bubble. You may visit with people both before and after church at a 1 meter distance, but beware that some people may be more comfortable with a 2 meter distance. If you are visiting at a 1 meter distance, please keep your voice down. You should be speaking in a hushed tone.
Because we are controlling the flow of traffic to keep proper distancing, entrance is by the front door*. Please use the stairs at the front of the church should you need to go downstairs. These are also the stairs to use when you exit the building from the sanctuary. if you go downstairs, you will need to use the main stairway leading to the front door to either return to the sanctuary or to exit the building.

Livestreaming of the service will remain available as always.
Watch the service via our Livestream Page or YouTube page at the same time this Sunday, 11:05am EST.
---
ZOOM FELLOWSHIP NOW ON MONDAYS!

Let's fellowship together after the Sunday Service! Instead of meeting right after the service, we are now meeting on Mondays. Join us Monday evenings at 5:30 PM on Zoom as we host a time of fellowship and prayer. Our desire is that we stay connected and create a space online to see and encourage one another. By moving to Mondays we make it possible for those who worship via the Internet and those who attend the service in person to meet together.
For instructions on connecting to our Monday meetings check out our Zoom Meet up Event page.
We continue to look to the Lord for his guidance, patience and wisdom during this difficult time. Our prayer is that you remain hopeful in the Lord, for He will never leave us or forsake us. Thank you again for your support and prayers for our ministry at Peoples Church and for the advancement of the Gospel in our beautiful city.

God bless you and we pray to see you soon!

*Those who need to use the elevator, may enter by the side door, but must make a special request to do so at the time of registration.