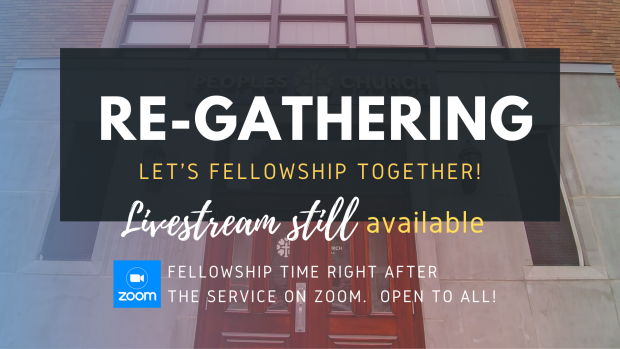 To register for next Sunday Service, please visit our Registration Page.

Livestreaming of the service will remain available as always.
Watch the service via our Livestream Page or YouTube page at the same time this Sunday, 11:05am EST.
---
ZOOM FELLOWSHIP Right After 11:05AM Sunday Service!

For instructions on connecting to our Zoom Fellowship check out our Zoom Meet up Event page.
Our prayer is that you remain hopeful in the Lord, for He will never leave us or forsake us. Thank you again for your support and prayers for our ministry at Peoples Church and for the advancement of the Gospel in our beautiful city.

God bless you and we pray to see you soon!

*Those who need to use the elevator, may enter by the side door, but must make a special request to do so at the time of registration.