Pastor Ken Godon -

Senior Pastor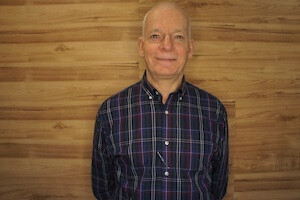 E-Mail:

Pastor Ken was born in Gimli Manitoba and his wife Valerie is from Montreal where they met at Snowdon Baptist Church and were married in 1982. Together they attended Central Baptist Seminary in 1985 and he later graduated in 1989 with a Bachelor's degree in Theology. He began pastoral work in Ottawa for 3 years until 1993. They returned to their home church, in Montreal and enjoyed a successful ministry that lasted 15 years. In February of 2008 they accepted a call to lead at Fellowship Baptist Church in Markham Ont. In Jan 2015 they began their new ministry here at People's Church in Montreal. He is most comfortable in multi-cultural settings. His hobbies are golf and scuba diving and Ken is an experienced ice hockey goalie.
---
Pastor Christopher Shipster - Associate Pastor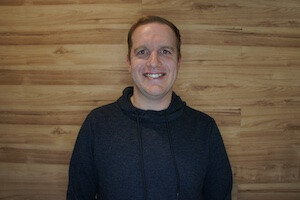 E-Mail:
Christopher Shipster was born in Harare, Zimbabwe. He moved to Australia when he was seventeen and studied at Perth Bible College where he received a Bachelors in Ministry with a major in Pastoral Counseling. He moved to Montreal in 2011 under God's leading, and joined the staff in the Fall of 2012. He has a passion for teaching and preaching. He loves to work with teenagers, and he has a deep desire for holistic community development and missionary work.
---
Kyle Pendley - Pastor of Youth Ministries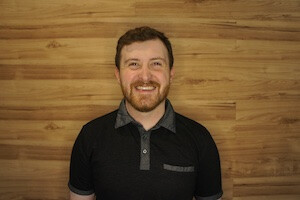 E-Mail:
Kyle Pendley was born in Birmingham, Alabama in the United States and grew up in a small town in the northwest corner of Alabama. Kyle came to know Jesus Christ as his Lord and Saviour at the age of seventeen after a faithful friend shared the gospel with him. In the fall of 2013 Kyle committed to an aspiration to vocational ministry and began to seek out avenues to serve in ministry. Kyle interned for two local churches in Alabama for a total of three years, mainly serving in youth and college age ministry positions. In December 2018 Kyle graduated from the University of North Alabama with a bachelor's degree in history and then he moved to Kansas City, Missouri to pursue a Master's of Divinity degree at Midwestern Baptist Theological Seminary. While in Kansas City, Kyle married his wife Laura in December 2019, and he graduated from MBTS in December 2022. In February 2023, Kyle and Laura moved to Montreal to come on staff at People's Church. Kyle loves reading, basketball and spending quality time with friends.
---
Jason Penalosa -

Worship and Ministry Director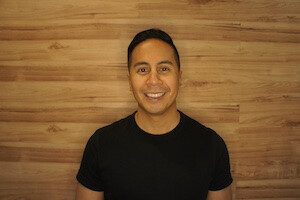 E-Mail:
Jason Penalosa grew up in Montreal and came to know the Lord at Peoples Church. After receiving a Bachelors in Marketing from Concordia University, he specialized in digital development and social media strategy in the music industry. He is also a worship leader and award winning Christian songwriter through GMA Canada's (Gospel Music Association of Canada) Covenant Awards. He has a deep passion for serving others and enabling ministry operations. He and his wife Barbara live in the South Shore of Montreal with their son Evan.
---
Nelsy Gutierrez - Administrative Assistant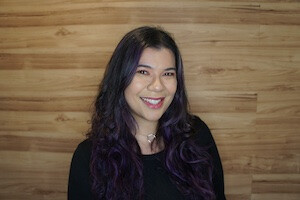 E-Mail:
Nelsy Gutierrez was born and raised in sunny El Salvador. She moved to Montreal in 2016 to pursue a Masters in Education and Society at McGill University. A writer and a poet, Nelsy has a heart for working with at-risk youth, particularly in developing and assisting with programs that foster youth leadership and creativity. She joined Peoples Church as Administrative Assistant in May 2018 and hopes to one day get used to Canadian Winters.
---
Our staff as of 2023
---