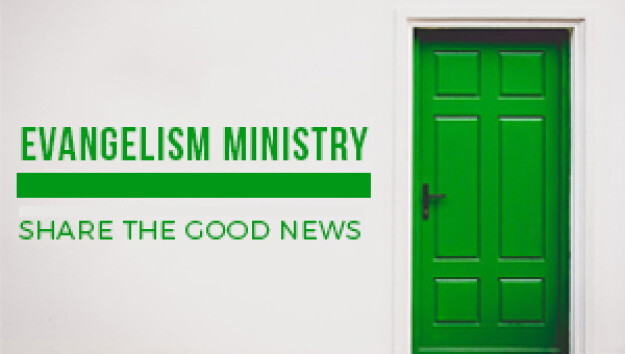 Evangelism Ministry
Every Monday, Tuesday, 7:00 PM - 9:00 PM
SHARE THE GOOD NEWS
EVANGELISM MINISTRY

GET INVOLVED!
Email:
Monday and Tuesday Evenings at 7:00 pm
Monday and Tuesday evenings, Tony Schaapman and his team share the Gospel of Christ with our neighborhood through door-to-door ministry. We invite you to join us when it best fits your schedule.

The start time is 7:00 pm, but the team meets earlier in the church library to pray and prepare (at 6:30 pm).

Ministry happens in teams in order to facilitate evangelism training for people who want to learn, and to also ensure security.
This is an excellent opportunity to answer God's call for every believer to make disciples of all nations. We are witnesses for Christ to a world that needs the Saviour.

For more information, please speak to Marty Falarz or Ziggy Grajcer.
Or email Tony Schaapman: