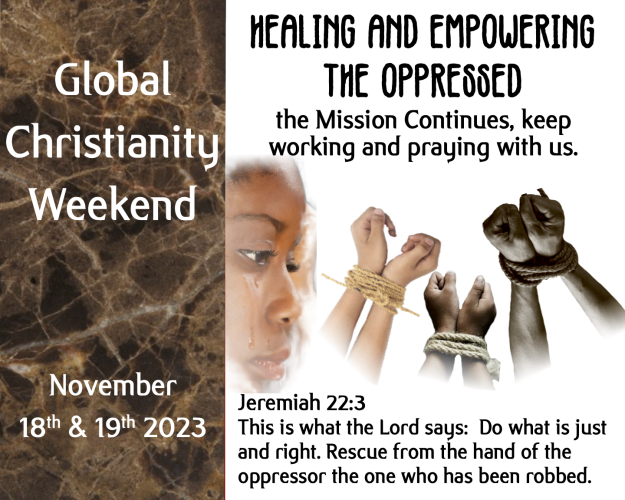 Global Christianity Weekend 2023
Daily from 11/18/2023 to 11/19/2023
Our project presenter is Bibiana Macleod of Medical Ambassador International
There will be presentations Saturday evening, Sunday morning and Sunday evening.
There will be a service on Saturday which will start at 6:30 pm, right after the international food festival which will start at 4:30 pm. The international food festival is a great world wide potluck experience. Anyone interested in coming must register by signing the sheet in the foyer of the church. Registration for the potluck is now closed. However everyone is welcome to the service at 6:30 pm.
There will be 2 additional mission presentations, one Sunday morning (at 9:30 AM which will be repeated at 11:05 AM) and another one Sunday evening at 6:30 PM.
Dr. Yaw Perbi from ISMC is our guest preacher for the services.