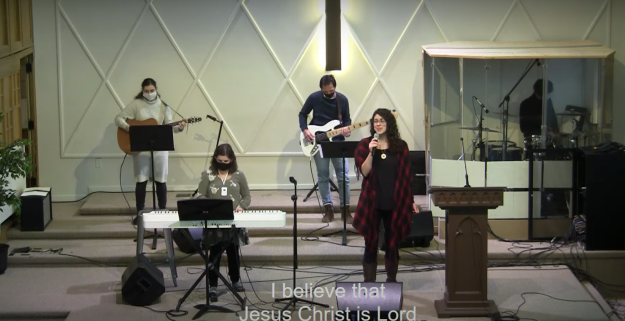 Livestream Worship Service
Every Sunday, 11:05 AM - 12:15 PM
We would like to inform you that the leadership and staff at Peoples Church have decided to move to a 'livestream-only' format effective December 26th at 11:05am. This also means that our 9:30am service, as well as in-person Sunday School will be put on hold for the time being.
Join us for our worship services available live through our web page or through You Tube.

Our conversation after church through Zoom is on pause until January 2nd.
---
The decision
to move to a 'livestream-only' format
was made after much prayer, and meetings with the staff and leadership of the church. We prayed for wisdom as well as clarity on how to best serve our congregation, given the growing number of covid cases, new regulations and safety challenges. Although this was a difficult decision, we view this as a temporary measure, and will continue to monitor and assess things as they develop.
We ask that you continue to pray for one another, and pray for the leadership of Peoples Church for wisdom in the coming months. May we remain united and encouraged this Christmas season. We are also sensitive to various needs in the church, therefore if you would like to speak to a pastor or would like some clarification on this current measure, please do not hesitate to email us at