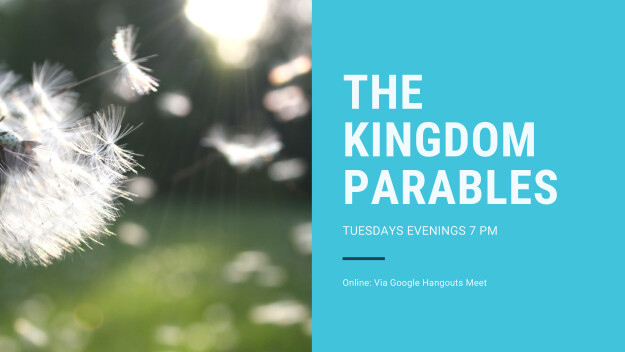 Tuesday Evening ABF
Every Tuesday, 7:00 PM - 8:00 PM
Have you ever heard of The Kingdom Parables?
Jesus used many parables — little stories that symbolize certain truths. And Jesus' parables cover the most diverse subjects and vary significantly in size and complexity. The kingdom of God was one of Jesus' favorite topics. And what's that? This kingdom is every place and circumstance where God's will is done.
The class will meet using the following link:
meet.google.com/kwh-uqav-aaz
If you have any questions, please email Vilmar:
See you there!