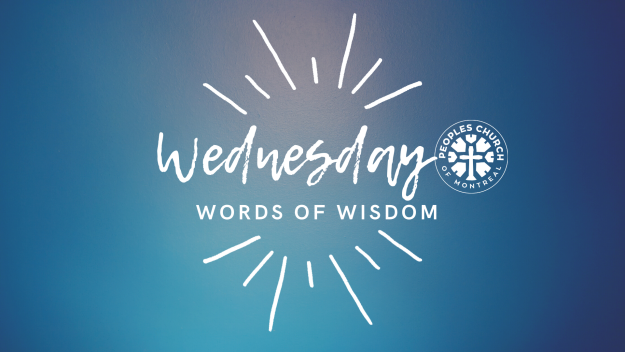 Wednesday Words of Wisdom
Every Wednesday, 11:00 AM - 11:45 AM
We invite everyone to join us in a new online series titled "Wednesday Words of Wisdom" led by Pastor Ken Godon.

Every Wednesday, a devotional will be shared via Facebook Live at 11:05 AM. Wednesday Words of Wisdom is a way of staying connected by sharing latest news, and also an opportunity to share prayer requests. These will be followed by a time in the Word. You can access the live stream by visiting our Facebook page.

Watch each episode as we post them on our main Livestream Page as well.
May 13th:
Wednesday Words of Wisdom - May 6th



Wednesday Words of Wisdom: April 29th
April 22, 2020:


April 8th, 2020:
April 1st, 2020: