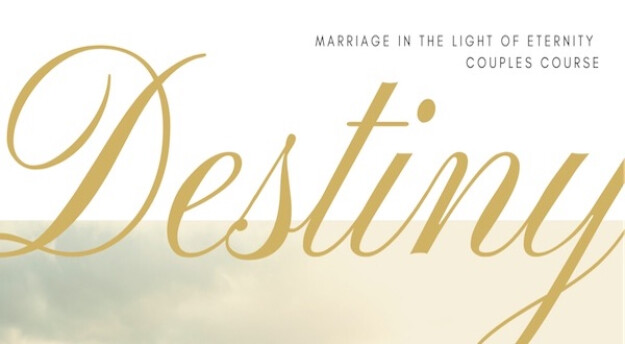 Destiny: Marriage Course
Third Saturday, from 06/17/2023 to 09/16/2023, 10:00 AM - 12:30 PM
Dear Church Family
We are excited to announce a marriage course at Peoples Church! 4 sessions over the summer months, covering the marriage book "You and Me Forever: Marriage in Light of Eternity" by Francis & Lisa Chan, we will be looking at how to center our marriages on God and deepening our love within marriage. We will use our time to answer study questions, engage in deep discussion, and pray together. This course is for all married couples at the church, whether you have been married for 2 weeks or 40+ years.
We will provide free childcare during the sessions and free lunch for kids. Our desire is to make this as easy to attend as possible for families.
Dates
June 17th

July 22th

Aug 12th

Sept 16th
(These are all Saturday dates)
Each session will be from 10 am until noon. We will provide lunch at 12.30, snacks and coffee throughout the morning sessions.
Cost: $100 per couple
Includes 2 books, 4 lunches, coffee, snacks etc.
Lunch Cost: $40 (4 x $10) Catering from Subway plus snacks and drinks
(children attend and eat for free, snacks and lunch provided).
* If the cost is prohibitive, and you aren't sure you can afford it, please reach out to us. We would gladly work with you to find a solution to have you be part of the course.
Here is the link to register
For payment please e-transfer the money to
and include in the memo that it is for Marriage Course Payment
Cut off for registration is June 10th, but the sooner you register the sooner you will get your books :)
If you have any questions, please reach out to
-