The Brazen Serpent Monument at Mount Nebo was created by the Italian artist Giovanni Fantoni. It is symbolic of the bronze serpent created by Moses in the wilderness (Numbers 21:4–9) and of which Jesus spoke when he spoke to Nicodemus in John 3.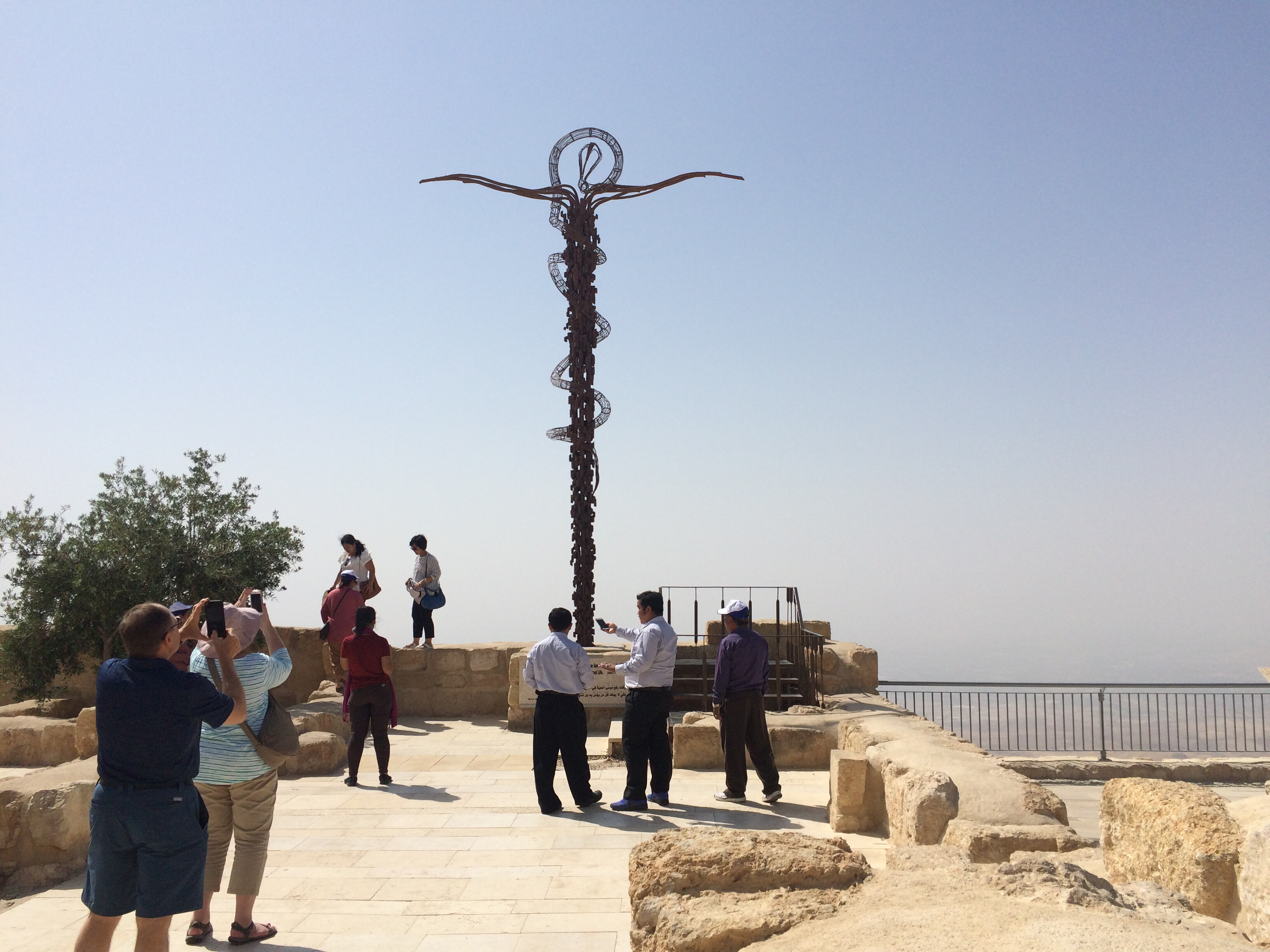 Read Numbers 20 - 21 to read both about why Moses was not allowed into the Promised Land and why he created a bronze serpent.
If you have questions about the bronze serpent, you may enjoy these links:
Did you know that at one point the Israelites were worshiping the bronze snake? King Hezekiah had to destroy it. (2 Kings 18)
We must keep our eyes on Christ.
Read John 3.
See what Jesus says about himself in John 3:13-17