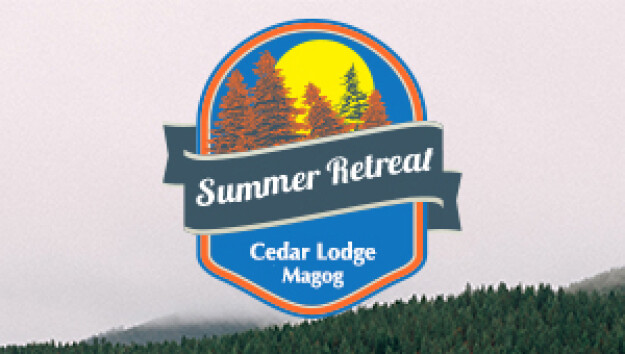 CU20 Summer Retreat
Friday, August 25, 2017 - Sunday, August 27, 2017
When: August 25th - 27th
Where: Cedar Lodge, Magog

A beautiful and serene lodge about 1 hour from Montreal. Situated in front of a lake and surrounded by forest. Ativities: swimming and canoeing in the lake, hiking, nature walks, basketball, volleyball and other sports, camp re, board games, open air chapel. This will be a spiritually refreshing time too, we will be diving deep into Psalm 23 during daily worship and Bible study sessions. There will be ample time and opportunity to pray and read the Scriptures privately; built into the schedule.

Cost: $65 per person (Early bird price of $60 before July 31st).
Contact or find a registration form in the foyer.