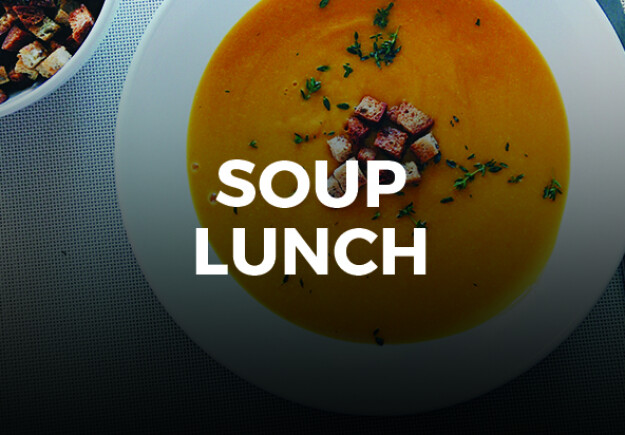 February Soup Lunch
Sunday, February 24, 2019, 1:00 PM - 1:30 PM
A time to get together over a simple meal. We offer 3 types of soup, plus bread and dessert.
The soups vary, but we offer 3 very different soups, one with a bit of meat in it, one made with some sort of cream, and a vegan soup.
The desserts vary as well, but generally consist of cookies, squares and/or cake.