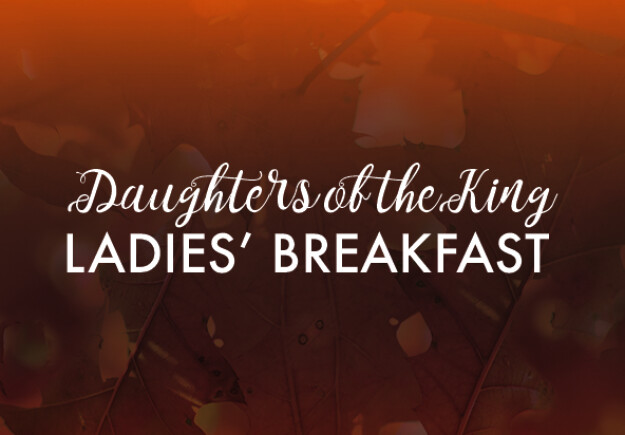 Daughters of the King
Saturday, November 03, 2018, 9:00 AM - 11:30 AM
DOK Ladies Breakfast
Sat., Nov. 3rd, 9:00 - 11:30 am
Peoples Church
Theme: "Time for Healing"
Worship time headed up by Julia.
Come and be blessed through Yvonne Masella as she instructs us and encourages us to apply God's healing to various aspects of our lives. Yvonne is an experienced speaker and psychotherapist, who works in counselling and Christian ministry in Montreal.
Ladies set aside this very special date in your calendars when we will come together to worship, fellowship, and consider how blessed we are to have a kind heavenly Father who hears our prayers and has compassion on us in our times of need.
Heal me, O Lord and I will be healed;

Save me and I will be saved, for you are

the one I praise.
Jeremiah 17:14