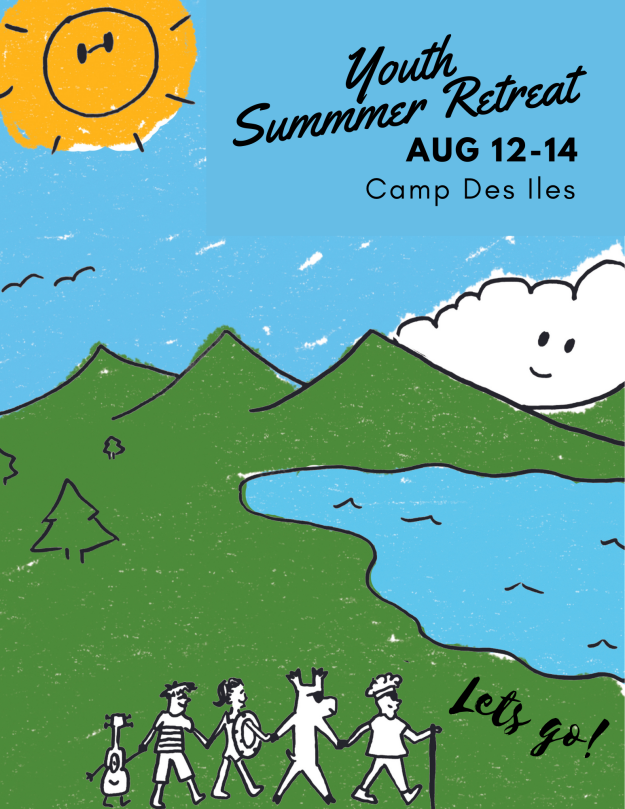 Youth Summer Retreat
Friday, August 12, 2022, 6:00 PM - Sunday, August 14, 2022, 4:00 PM
We are so pleased to announce that we are holding a teens retreat this summer! The retreat will be full of fun activities including swimming, sports, crafts, games, nature walks and canoeing.
This will also be a time of spiritual growth as we will be diving into the book of Daniel to see how God was able to work through and in Daniel so amazingly, and explore how God can work through our lives too.

WHERE: Camp Des Iles

WHEN: Aug 12-14

COST : $150 / Person
RSVP: Please return the registration form and transfer payment by
August 5th
but preferably much earlier!
What to Bring: Pillow, Bible, personal hygiene products, bathing suit, outdoors shoes.
We will travel to and from the site via carpools from Peoples Church of Montreal (2097 Union Ave.)
Pick Up: Leave on Friday, Aug 12th at 6:00 pm
Drop Off: Return Sunday, Aug 14th at 4:
30 pm

For payment please e-tranfer to and indicate in the memo that it is for "Youth Retreat"