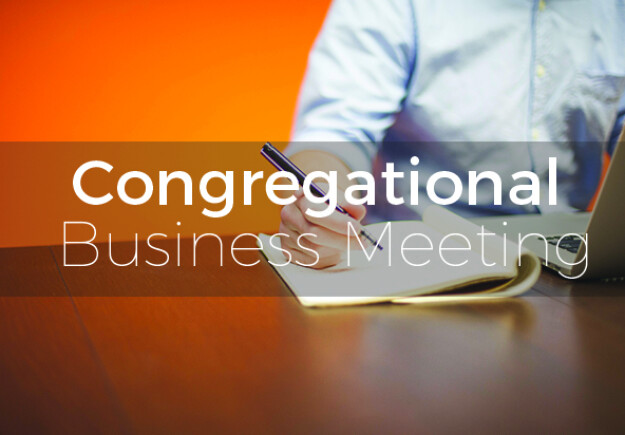 Congregational Meeting
Tuesday, June 22, 2021, 7:00 PM - 9:00 PM
The Congregational Meeting will take place via Zoom on June 22 (Tuesday) at 7:00 pm at the church.
Invitations and a link to the agenda were sent out Sunday June 6th in the morning before church. Here is the Zoom link for the meeting.
If you are not yet on our mailing list, you can subscribe here.
Here is a copy of the agenda:
AGENDA
June Congregational Business Meeting
Tuesday, June 22, 2021
7:00-9:00 PM
Opening Prayer




Meeting-Membership Roll Call

Reading of Minutes from the AGM- March 25, 2021
Approval of the Minutes
Additions to and Approval of the Agenda
Business arising from the Minutes
Treasurer's Report
Pastor Ken Godon-Senior Pastor Report
Pastor Christopher Shipster -Youth Ministry Report
Jason Penalosa- Ministry and Worship Coordinator Report
House Committee Report
Mission's Committee Report
Nomination Committee Report
Adjournment and Closing prayer