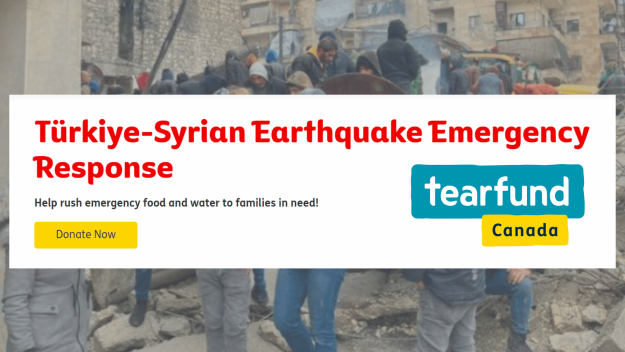 Prayer and Support for Türkiye and Syria
Sunday, February 12, 2023, 6:00 PM - 7:15 PM
On Sunday February 12th at 6pm, we will be holding a Special Prayer Meeting at Peoples Church to specifically pray for the situation in both Turkey and Syria. We invite our church family to join us, all are welcome.
For those who would like to donate to the needs in Turkey and Syria, the AGC is raising relief funds with ministry partners via TearFund. Tearfund is a Christian organization that combats poverty worldwide, and also enables churches to actively respond when relief efforts are needed on the ground. They are particularly using their church networks to provide emergency food, water and other essentials to vulnerable families in the hard-to-reach parts of Syria.

For more information and/or to contribute, please visit: https://tearfund.ca/earthquake2023
Thank you for your continued prayers and also supporting the much needed rescue and relief efforts.