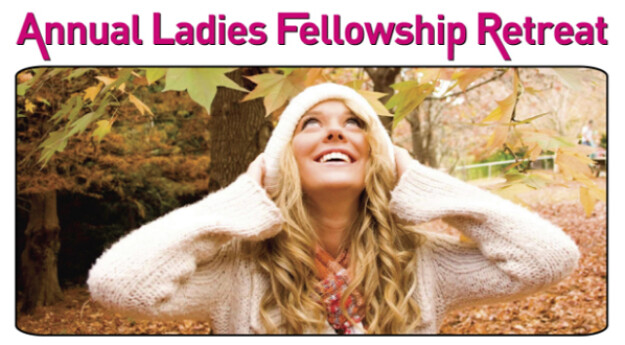 Ladies' One Day Retreat
Saturday, October 05, 2019, 9:30 AM - 5:00 PM
We will be having 3 sessions with Susie Gannett as she walks us through the Bible on what she calls her Route 66 Fix.
We will also be having an activity in the afternoon so it's going to be a full but very good day.
For more information check out the website annualladiesfellowshipretreat.com
You can find a brochure, registration form and schedule there.
The registration deadline is Sept. 15th.

Note: Since it is a one day event the costs are considerably lower this year than last year: This year the fee is $75.00. This includes lunch at the Nav Centre.