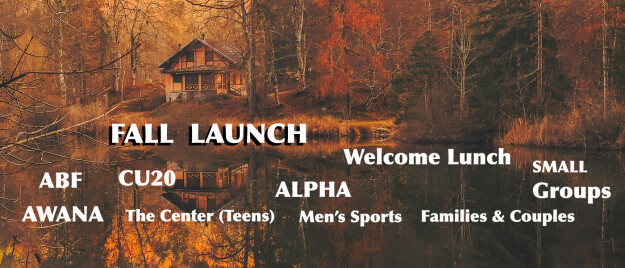 Fall Launch
Sunday, September 08, 2019
Come downstairs to find out about various ministries which are starting up again this fall, or to sign up to serve in a ministry!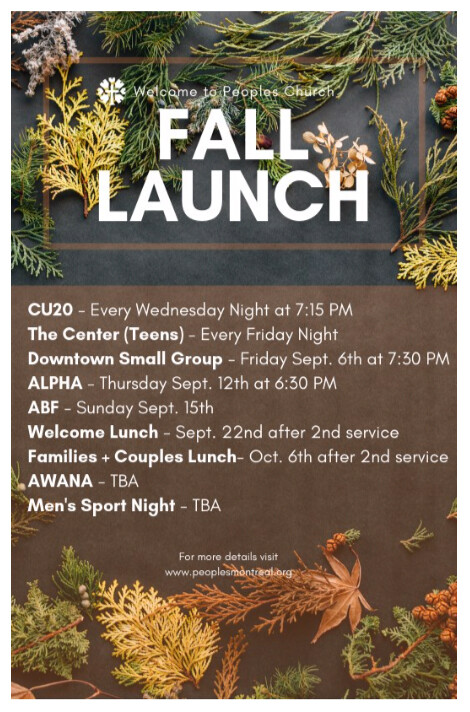 For a more complete schedule of all our ministries and events see our church calendar which lists most of our major activities.
Awana and Men's Sports are starting on Sept. 20th.
If you are looking for a small group you can also check our small group page.