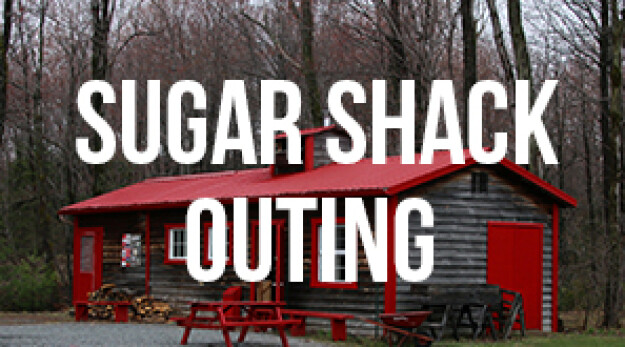 Sugar Shack Outing
Saturday, April 20, 2019
This event is being organized by Caleb's Partners (a group of seniors) - but it is open to all.
The Seniors group will be visiting La Grillade (106 Erables, Saint-Alphonse de Granby, QC J0E 2AO) on April 20th, all are invited to join. The group will leave Montreal at 10 AM.
Cost for the meal is $25 (less than 10 attendance) or $17 (more than 10 attendance). Carpooling is being arranged. We need more people with cars willing to drive.
Registration is now closed except for people with cars who are willing to drive.