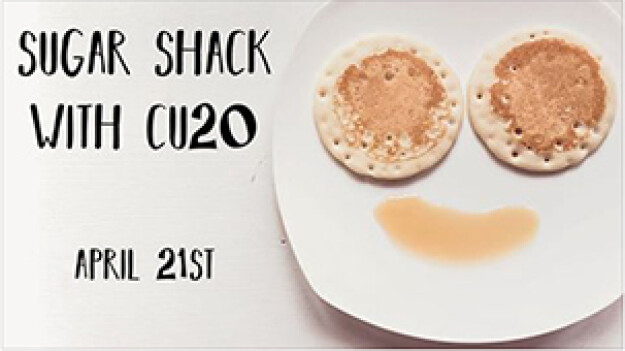 CU20 Sugar Shack Outing
Saturday, April 21, 2018, 10:50 AM - 2:30 PM
One of the unmissable parts of Spring in Quebec is that as the maple syrup starts to flow, sugar shacks open their doors. So we are going to go eat our hearts out!
A sugar shack is an all-you-can-eat restaurant with a set menu which all pairs well with lots of maple syrup! Also on site we can visit the Maple trees (to thank them personally) and see how they are tapped, there is a petting zoo and some forest trails nearby to wander.

The cost will be $24.

We will be getting there by car pools. If you are able to drive then please let me know (PM me please). We will leave together from the church (2097 Union Ave, Montreal) at 10:50 sharp!
For more details see the event page on Facebook.