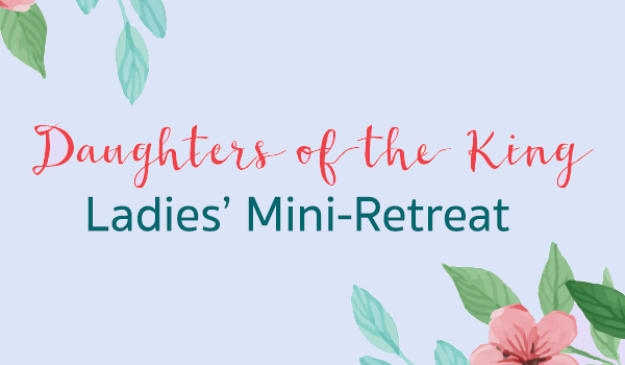 DOK Ladies' Mini-Retreat
Saturday, February 24, 2018, 9:00 AM - 1:00 PM
The ladies of Peoples Church and their friends are invited to our first DOK Ladies Mini Retreat.
Saturday, February 24, 2018 from 9:00 until 13:00.
Theme: How to improve your relationship with God.
Cost is
$3
for a small coffee break. Ladies are invited to bring their own lunch so we can all eat together from 12:00 to 13:00.
If you plan to attend please sign the sign up sheet in the front foyer or contact Julia or Veronica.