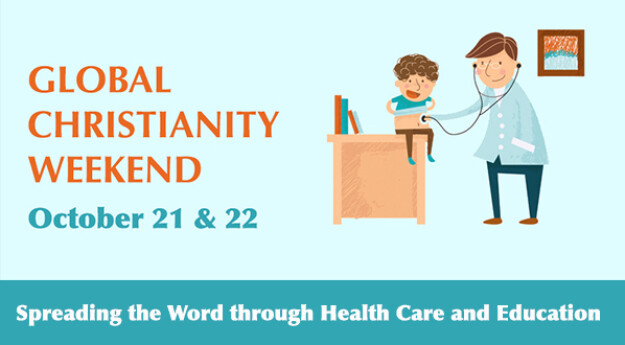 Global Christianity Weekend
Saturday, October 21, 2017, 4:00 PM - Sunday, October 22, 2017, 8:00 PM
Global Christianity Weekend 2017
October 21 & 22
Haiti: Construction of a professional and Bible School.
Dr. Bill Fietje
Kenya: The Bethany Kids Project - Mobile Clinic.
Dr. Dan Poenaru
Target: $10,000
Theme: Spreading the Word through Health-care and Education.
(Matthew 25:40)
Saturday, October 21
4:00 PM to 6:00 pm
International Food Festival in the basement
A pot luck hosted by the Women's Committee - please sign up and tell us what you are bringing!
Please arrive with your prepared food between 4 and 4:30 pm and find a seat.
Hors d'oeuvres will be served at 4:30 pm

Evening Service Upstairs in the Sanctuary: 6:30 pm
Sunday, October 22
9:00 am
Missionary Table Displays
(Upstairs and Downstairs)
9:30 am and 11:05 am
Morning Service
(Two Services)
Refreshments from 10:45 to 11:00 am
6:30 pm
Evening Service
Please sign up for the food festival. Seating is limited.
Bring a friend along. (But sign up the friend too! Seating is limited.)
For more information about the projects, click here.